Starting on December 20th, Star Tours – The Adventures Continue will be adding a new scene from "The Rise of Skywalker" . This scene will be added at Disney's Hollywood Studios, as well as other Disney parks around the world.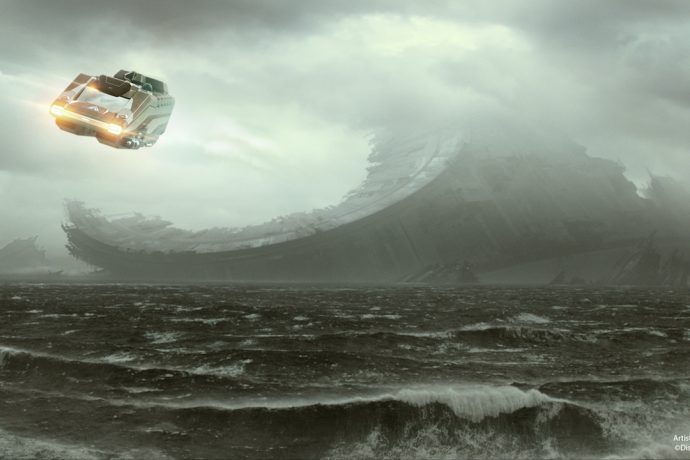 This new scene will feature the ocean moon, Kef Bir, from the upcoming film.
Here is the Offical Information from Disney's announcement:
Since the launch of Star Tours – The Adventures Continue, we've had a great time partnering with Lucasfilm and Industrial Light & Magic to update the attraction with new and exciting destinations. Passengers who board the Starspeeder 1000 never know where in the galaxy their pilot C-3PO and navigator R2-D2 will take them. We've added flights to Jakku, Crait, and even Batuu! Along the way, we've encountered many of our favorite characters from the Skywalker saga.
I know that many of you are as excited as I am about the December 20th film launch of Star Wars: The Rise of Skywalker. Today I'm equally excited to announce that on the same December date, Star Tours – The Adventures Continue will be adding new destinations inspired by the latest episode of the Star Wars saga… at Disneyland Resort, Walt Disney World Resort, Disneyland Paris and Tokyo Disney Resort.
In the trailers for Star Wars: The Rise of Skywalker, you caught glimpses of the ocean moon Kef Bir. All I can say at this point is that Starspeeders will be heading there soon!
As a Star Wars fan myself, I am very excited about these changes that are happening to Star Tours and also really excited about the new film that is coming out in December. What do you think about this announcement? Are you excited for the new Film? Let us know in the comments below!